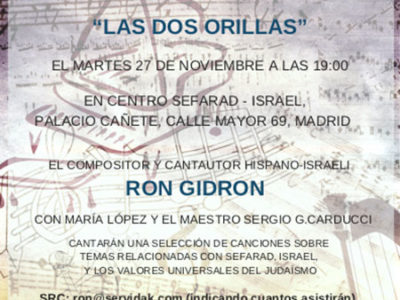 FIRST LIVE PERFORMANCE OF RON AT THE SEFARAD CENTER WILL BE ON NOVEMBER 27, 2018.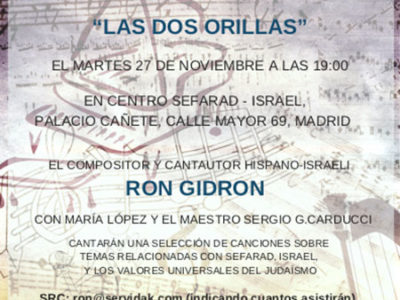 PRIMERA ACTUACION EN DIRECTO DE RON EN EL CENTRO SEFARAD SERÁ EL 27 DE NOVIEMBRE 2018.
GANAS DE VIVIR: COMO CONSERVARLAS DURANTE TODA LA VIDA EL INSTINTO DE SUPERVIVENCIA, AL MENOS HASTA REPRODUCIRSE, ES LO NATURAL PERO EL HUMANO LO MANTIENE...
Read More